An unlimited supply of bottled-water quality water? Great for the environment? Sign me up!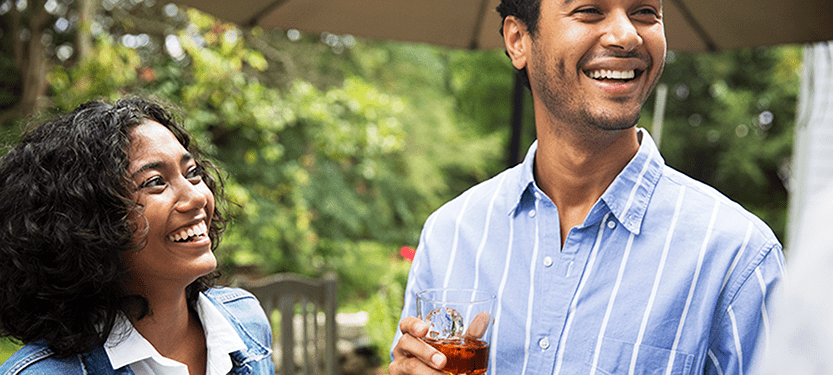 The solution you never knew you needed (but probably need to get) is ready to be an invaluable, modern asset to your home or office. Bottle-Free Coolers don't just sound nifty but they're incredibly beneficial.
Some Great Features…
Culligan Bottle-Free Water Dispensers are equipped with a touch-free activated sensor and self-dispense pad to ensure safe, germ-free use for each refill of water – without ever touching the cooler and creating a winning combo of style and hygiene.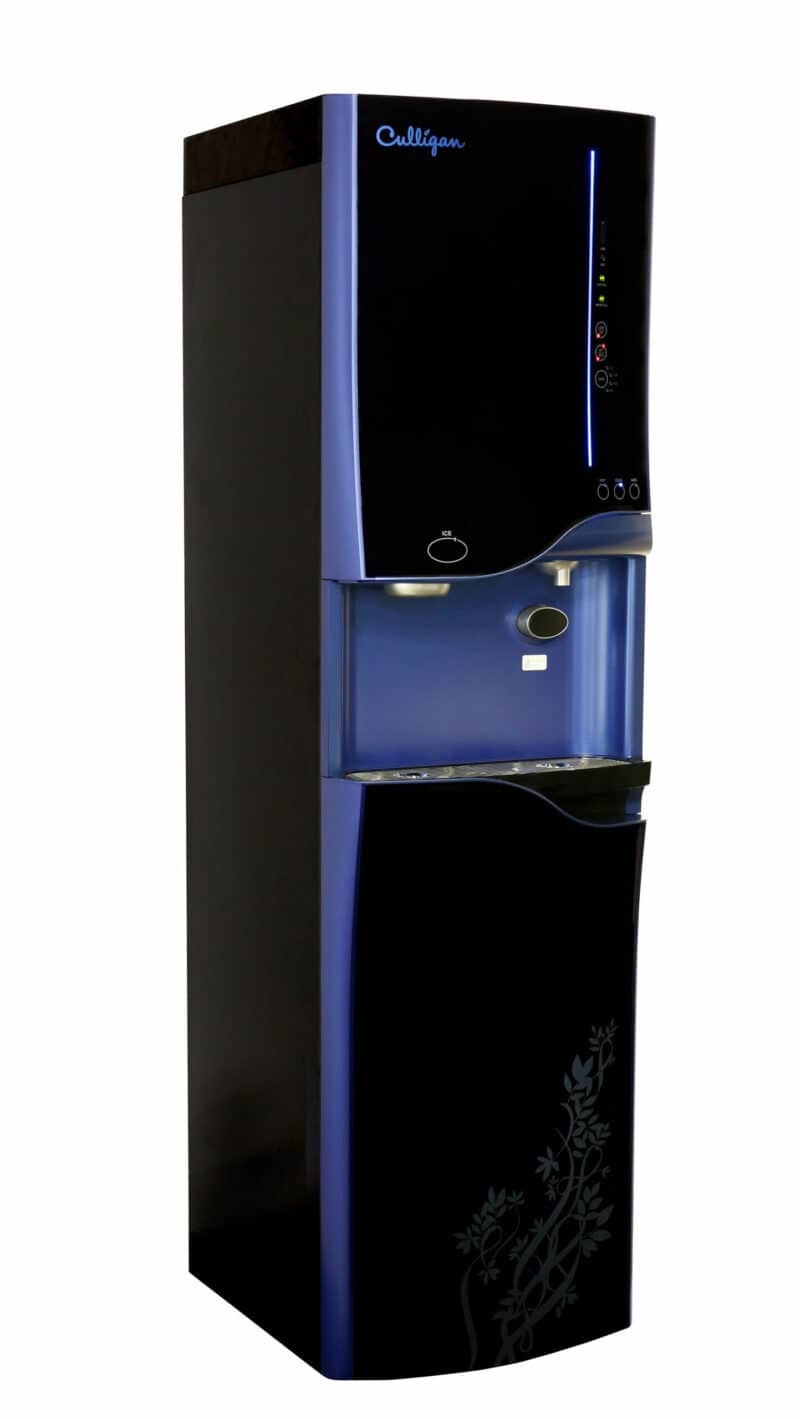 Speaking of cool, our Peak model Bottle-Free Coolers comes with a built-in ice maker, allowing you to Enjoy the refreshing taste of ice cold water or freshen up other beverages with Culligan's always-ready and always-delicious ice.
This unlimited filtered water not only means you'll never have to run out of water, have to rush to the store, or miss bottle deposit returns, but it has also been proven to be one of the most (if not the most) cost-effective methods for communal office water, equating to just pennies per glass.
Finally, we all know reducing plastic waste is a massive benefit to water coolers, but data even demonstrates that water coolers reduce our reliance on oil, and help keep plastic out of landfills.
So start saving money (and the planet) now! Here are more details:
Bottle-Free Water Solutions
A Culligan® Bottle-Free Cooler provides cool, refreshing water every time. Our units provide bottled-quality filtered water, without the hassle of buying, storing and changing your water bottles. Take care of drinking water and bottle storage issues when you rent a Culligan® Bottle-Free Cooler!
These coolers attach to your home's water supply and run the water through advanced filters, removing impurities and contaminants. The filtered water is then stored in an internal storage tank, so you'll have plenty on hand whenever you need it. Our coolers have a variety of temperature options, giving you cold, warm or hot water with the push of a button.
Culligan® Bottle-Free Coolers are easy to use and maintain – there are no bottles to replace, just schedule your annual service call and we'll replace the filters. With our bottle-free coolers, you'll never have to make space for bottles or worry about running out of water again. With no bottles and caps to dispose of, Culligan® Bottle-Free Coolers are better for the environment as well!
Benefits of a Culligan® Bottle-Free Cooler
Provides a continuous supply of bottled-water quality drinking water from the unit
Space-saving design uses a small amount of floor space
Removes dirt, silt, clay, and other sediments
Removes unpleasant tastes, including sour, metallic and soapy tastes
Removes unpleasant odors, including chlorine and "rotten-egg" smells
Culligan has a variety of bottle-free coolers and will help find the perfect solution for your budget and water treatment needs. Whether you choose a sleek chrome unit to match your appliances or a compact counter-top unit to save space, your local Culligan Man™ has the perfect solution for you.