Are you Looking for a Water Company that's Experienced in Commerical and Industrial Water Service? That's Culligan through and through.
Culligan is an experienced global provider of end-to-end water treatment solutions for a variety of industries. We really know water, and that means we have worked in multiple industries supplying commercially-used water for an enormous array of organizations and businesses including oil and gas, energy and power, pharmaceuticals, manufacturing, chemical processing, and custom engineered solutions. From the water used in oil field steam injection to the high-purity water used in pharmaceutical production, Culligan answers the distinct needs of industrial customers with an individualized approach through on-site surveys, analysis, and expert service.
When you shake hands in partnership with a Culligan representative, they are not only bringing the expertise of a company that's worked with water for 70 years but a commitment to continually providing you with the best of the best when it comes to water supply. We stay on top of industry knowledge in your field while bringing you the detailed expertise of ours, in a promise of a water supply that ensures your business runs smoothly and costs are kept low.
Culligan Industrial provides Water Solutions for:

Food and Beverage Production

Manufacturing

Healthcare, Hospital, and Biopharmaceutical

Energy and Power

Oil and Gas Water Treatment

Municipal Drinking Water

Hospitality and Food Service
Culligan Topeka is growing and expanding significantly to cover more and more industries day by day. If you're ready to work with the best in the business, we're ready to chat with you about stepping in as your trusted water supplier. So let's make it happen .
Industrial Products and Solutions
Confused about Where to Start with Water? We Have the Water Solutions!
Culligan's revolutionary modular design makes it one of the most complete systems on the market. Not only are we the experts in industrial water service, we understand that a commitment to providing water for professional industries means that we prepare and deliver a water plan and accompanying water system hardware that is tailored to fit your industry and site, completely customizable to your needs. Each end-to-end solution begins with our water quality experts and treatment technicians, from our EPA-Certified Lab, conducting an on-site water analysis to determine which solution will meet your water and process requirements.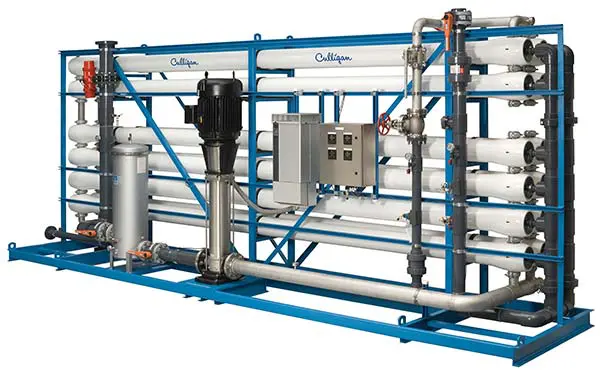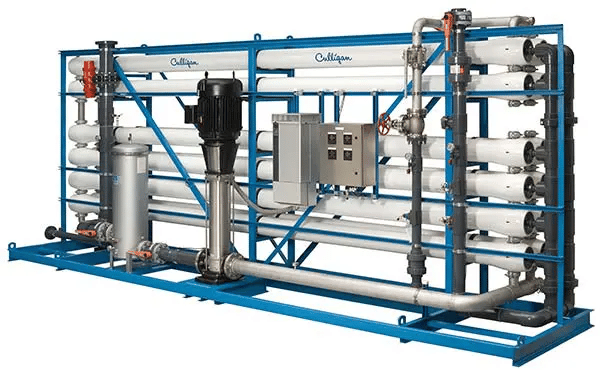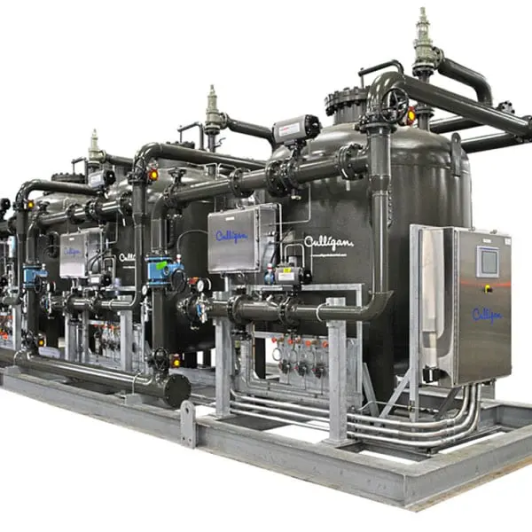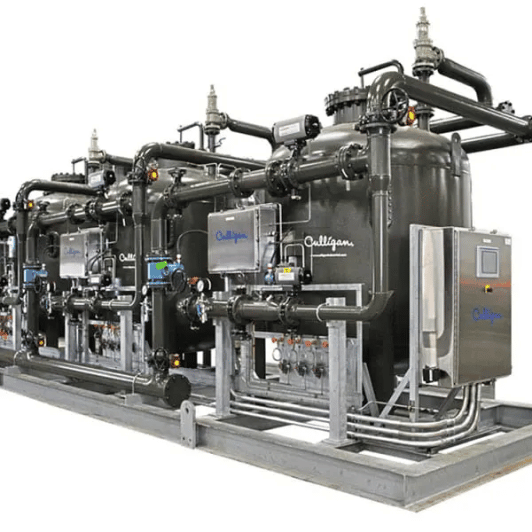 Is there a Best Company to Use for Industrial or Commercial Water? We Sure Think So.
Our water quality experts and treatment technicians have helped create customized solutions to a vast spectrum of challenges faced by our customers. Customers have improved their business with Culligan Water solutions, because they know Culligan can deliver industry-leading solutions. Let us design your plan and make your organization or company our next success story when you chat with our commercial applications specialist today. Culligan Topeka can't wait to customize your water plan to get you ready for success.