A Culligan® Reverse Osmosis Drinking Water System provides great-tasting water every time. We use the most advanced technology available, which is able to remove impurities and contaminants far more effectively than filter pitchers and faucet filter attachments.
Culligan RO systems use a process called reverse osmosis (RO)- A high-threshold filtration process that pushes water through a semipermeable membrane. The membrane allows water to pass through, but not impurities or contaminants, which are then flushed down the drain. This means contamination is at an absolute minimum relative to other water solutions, and subsequently so are the health risks.
Never worry about chlorine, lead, mercury, or nitrates that are sometimes found in tap water, not to mention foul tastes and odors, when you rent or buy a Culligan® Reverse Osmosis Drinking Water System!
Culligan® Reverse Osmosis Systems are easy to use and maintain – simply change out the cartridges annually, or make a service appointment with your local Culligan Man™. Our compact units fit easily under most sinks, and can often be plumbed through your fridge, sink and even your ice maker.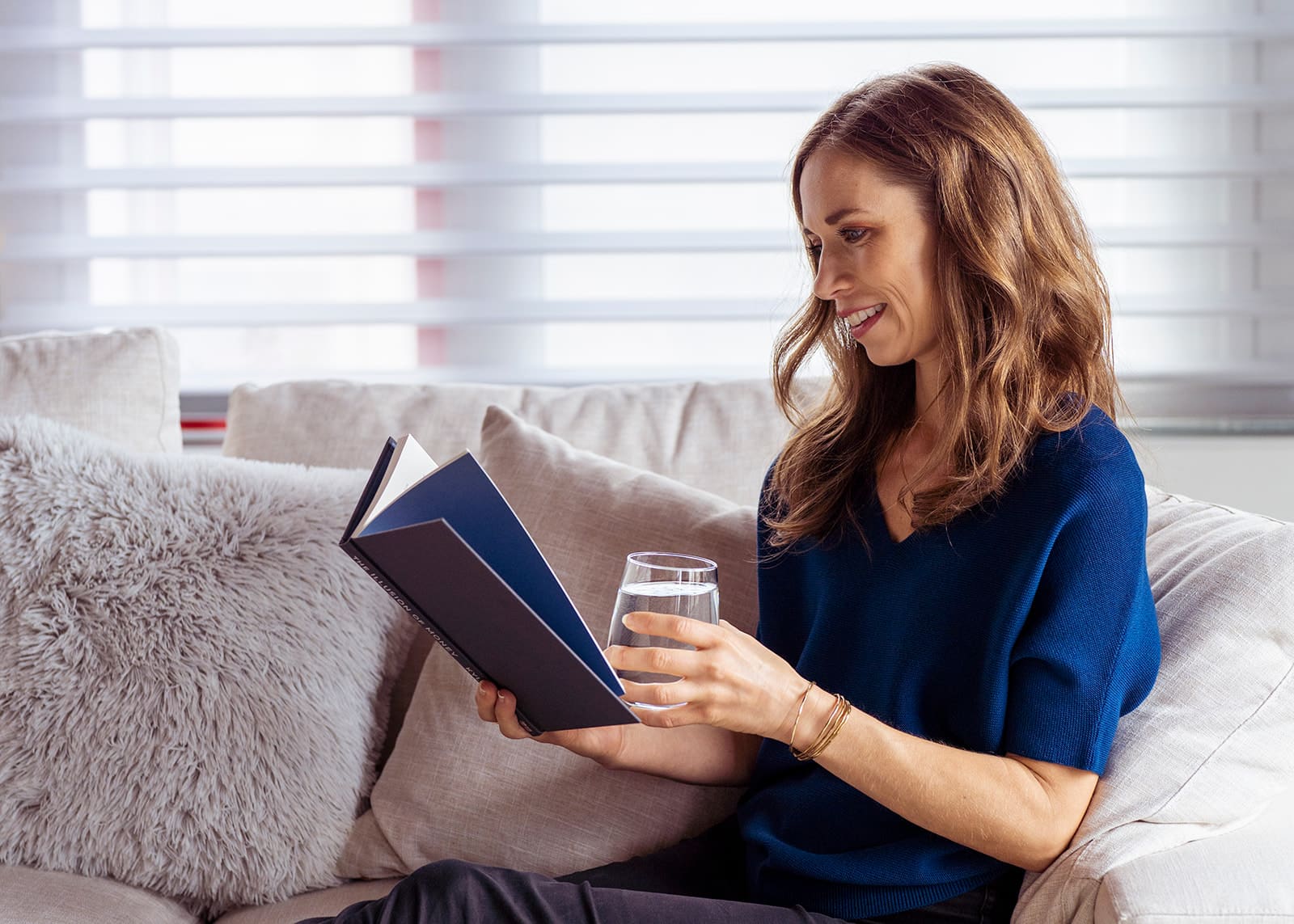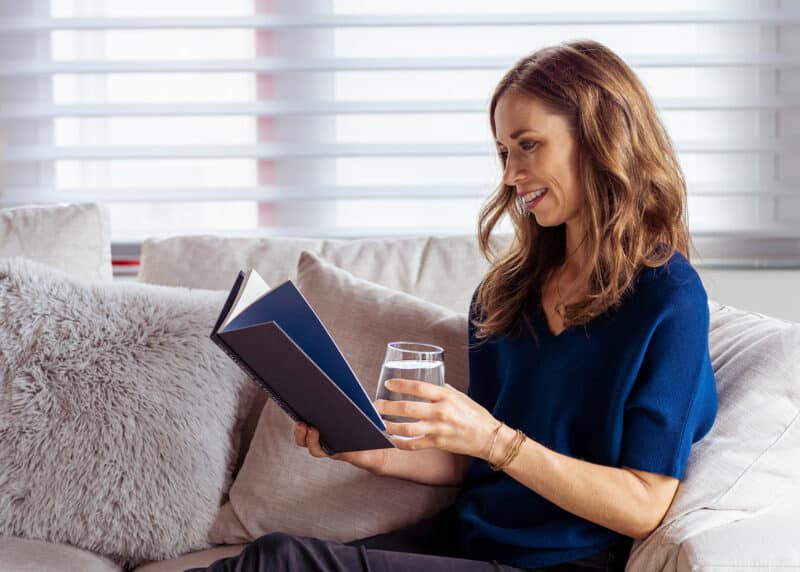 So if you're looking for a solution that:
Provides a continuous supply of high-quality drinking water at your kitchen sink
Removes dirt, silt, clay and other sediments
Removes unpleasant tastes, including sour, metallic and soapy tastes
Removes unpleasant odors, including chlorine and "rotten-egg" smells
Provides Water that is 99.9% pure, ridding it of more harmful contaminants than any other water purification system
Then Reverse Osmosis water is the route for you.
Aquasential RO
Don't let the affordability fool you, this base model Culligan Aquasential RO will out-perform nearly every other reverse osmosis system on the market and has the capability to produce up to 50 gallons of water per day.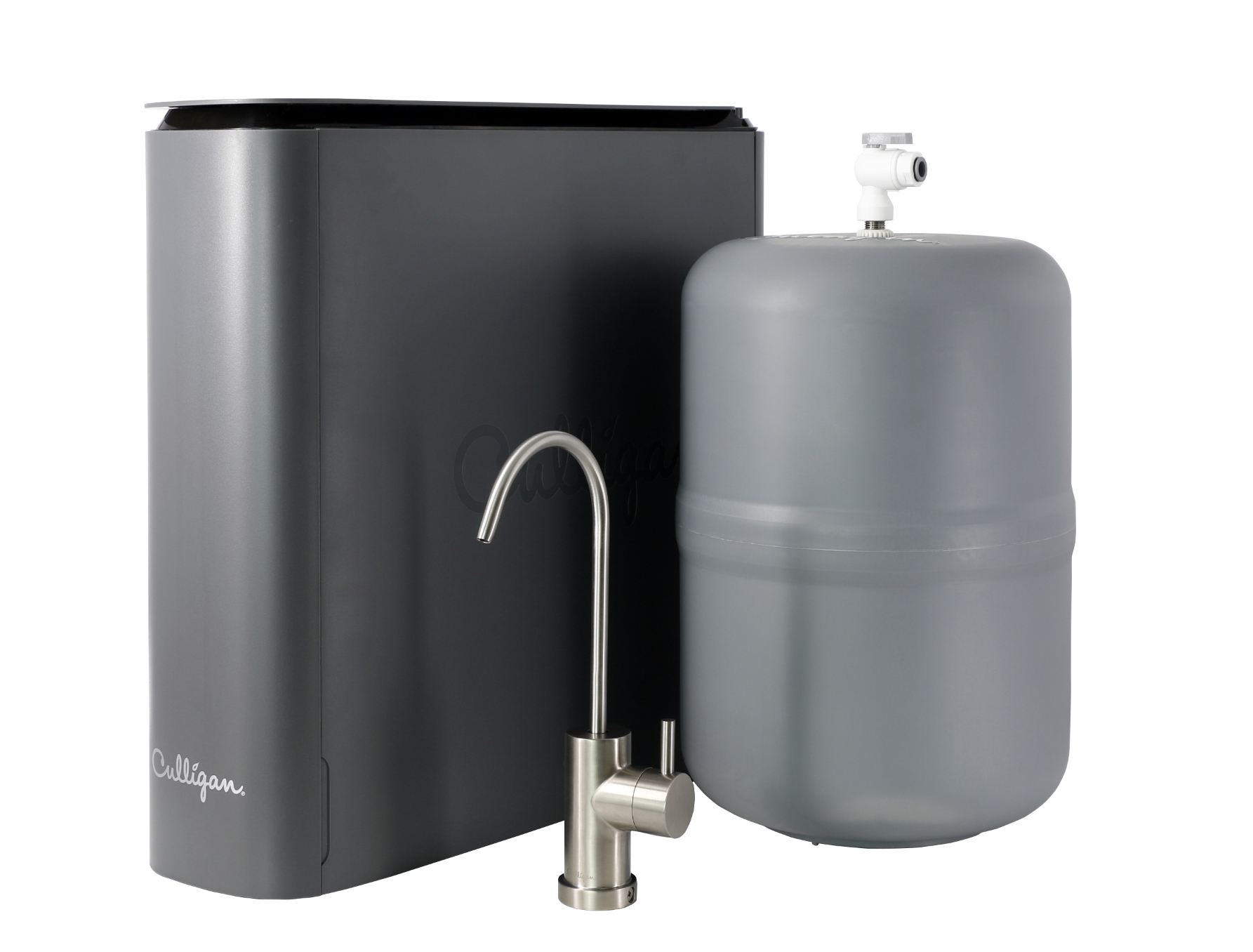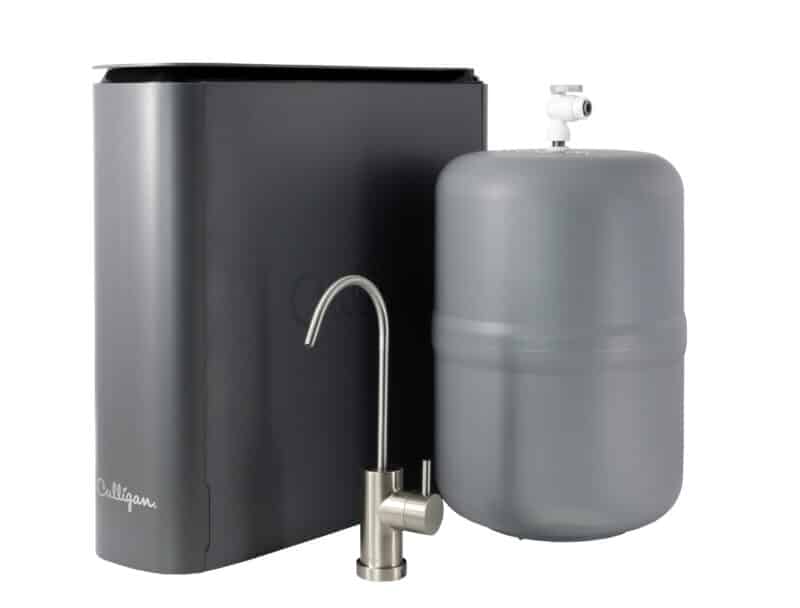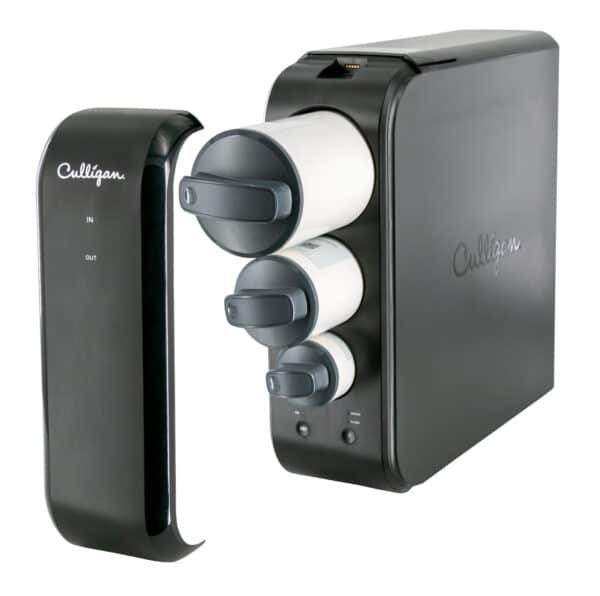 Aquasential Tankless RO
If space savings and high production are what you're after, then look no further than the Aquasential Tankless RO!  With pumps built in to ramp up production, there is no need for the holding tank.  But don't let the looks fool you, this little guy packs a punch!  With our advanced technology the Aquasential Tankless RO has the potential to produce up to 600 gallons per day of continuous, high quality H2O!
Aquasential Smart RO
Technological advancements and Culligan's long history of high quality water treatment merge to create the Aquasential Smart RO. After years of research and development, our team has come up with the most efficient reverse osmosis drinking water system available. This unmatched filtration system will have longer filter life, provide smart features, and can filter up to 75 gallons per day of purified water.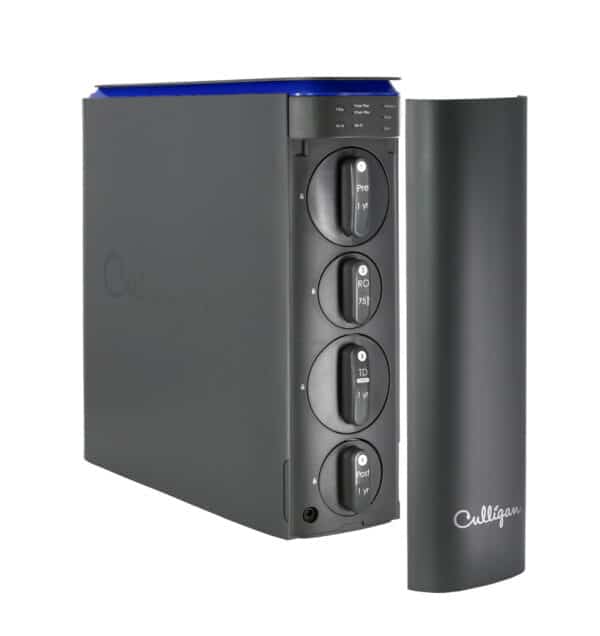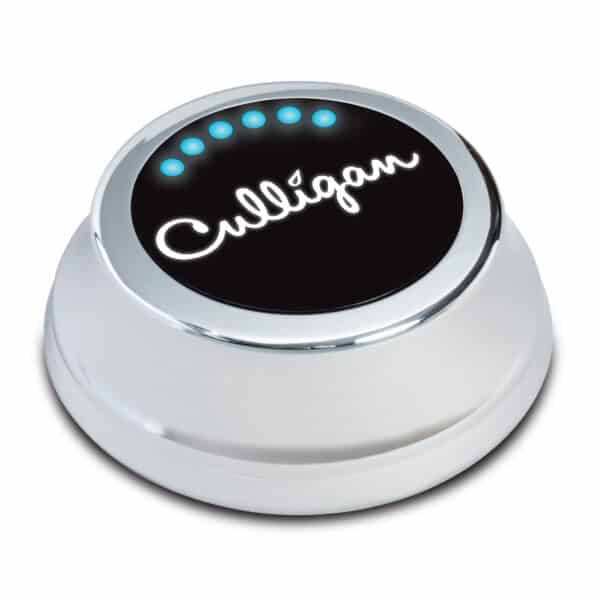 Clearlink Pro
No spot for, or don't want a dedicated RO faucet?! No Problem! This non-invasive, wireless button can take advantage of your main faucet. When paired with any Culligan Aquasential RO, a simple press of the Clearlink button will turn your faucet from unfiltered tap water to bottled water quality Culligan Water!