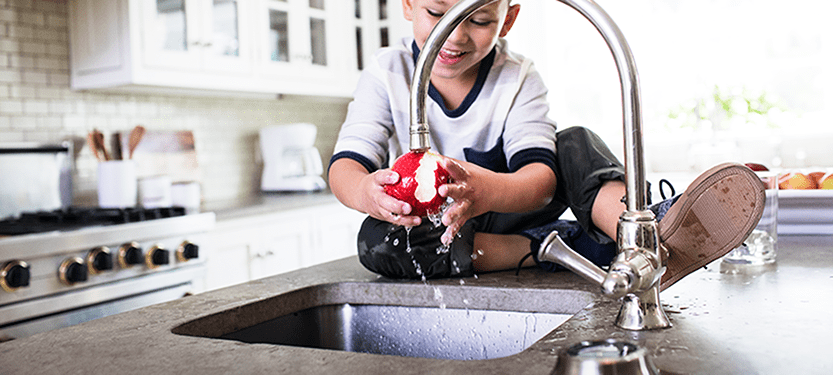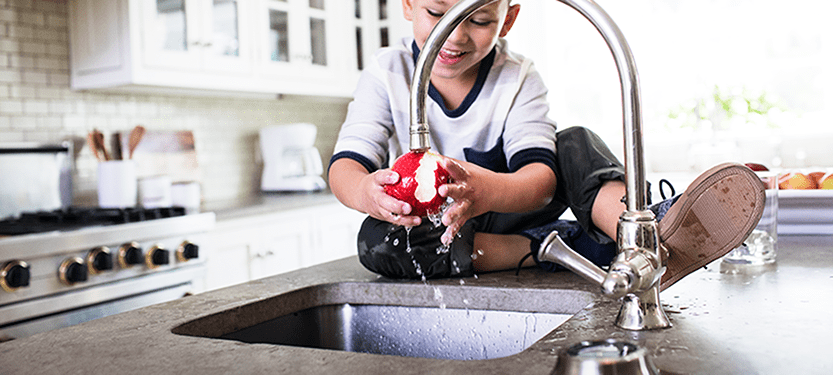 Water Cooler Solutions
A Culligan® Bottled Water Cooler provides high-quality, filtered drinking water for you and your family. Our 5-gallon bottles contain premium Culligan filtered water, so you know it will always be clean and refreshing. No more drinking and cooking with unpleasant tap water when you rent a Culligan® Bottled Water Cooler!
Our bottled water is produced at local bottling plants under strictly-monitored standards set by the International Bottled Water Association. We use a reverse osmosis purification process that is able to reduce microscopic impurities and contaminants far more effectively than carbon filter pitchers and faucet filter attachments. Water bottle changes are a breeze with our patented Culligan Care Cap™, which makes our bottles essentially spill-proof!
Culligan® Bottled Water Coolers are easy to use and maintain! Your local Culligan Man™ can help you schedule regular water delivery and cooler sanitization, or you can pick up bottles yourself at your local Culligan location. Many Culligan locations offer different types of bottled water to suit your specific needs – spring water, mineral water, and distilled water are the most common.
Learn more about Culligan's Bottled Water Cooler filtration process in the video below.
Benefits of Culligan® Water Filtration Systems
High-quality, filtered drinking water wherever you need it
Empty bottles are picked-up and recycled every time you receive a new delivery
Standalone unit allows you to move the water cooler
Space-saving design uses less than one square foot of floor space
Culligan has a variety of bottled water coolers and cooler delivery plans, and will help find the perfect solution for your budget. Whether you choose monthly delivery for your entire office building, or basic cooler rental, your local Culligan Man™ has the perfect solution for you.