Portable Exchange Deionization
High Purity Water System – From a Single Tank to a Complete Solution
Culligan® PEDI high purity water systems are available in several system configurations. Your system is customized for size, capacity and system configuration to help meet your water quality and quantity needs in the most efficient and economical operation.
Portable Exchange deionizers (PEDI) are part of a multiple-process treatment system that produces high-quality water required for specialized applications. Our systems are built to suit the size and water-quality specifications of your operation, whether your commercial water needs are large, small or somewhere in between. Our proprietary Portable Exchange Deionization resins work to reduce both positively and negatively charged ions for a consistent supply of high-quality water. Using cation and anion exchange resins gives you the flexibility to access quality water where you need it, and the necessary regeneration that makes this portability possible is provided by your local Culligan Dealer as soon as resin is depleted – reducing on-site labor and regenerant chemical handling.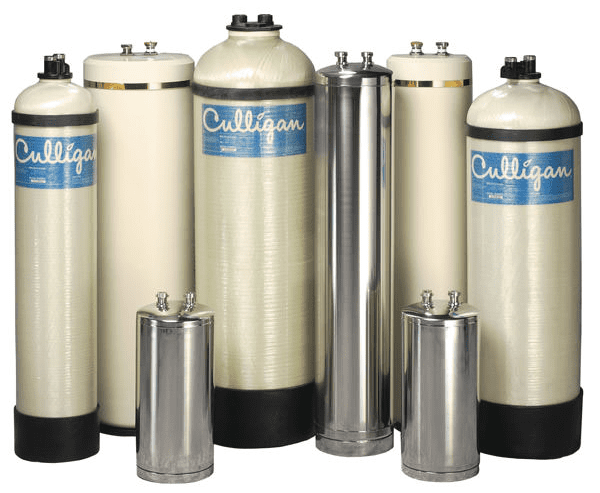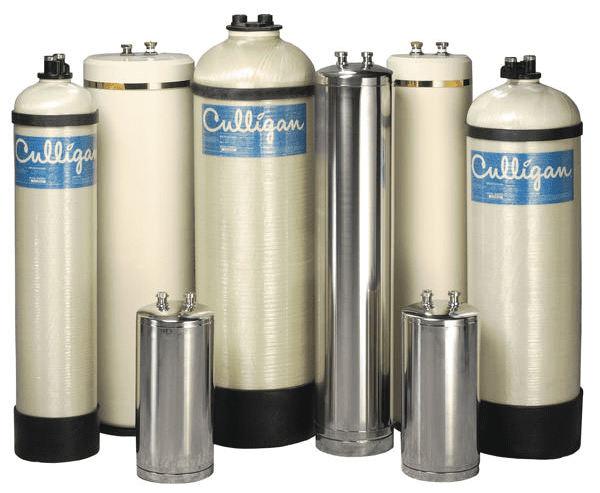 Benefits of Culligan® Portable Exchange Deionization System:
No capital investment
Cost savings
Quick delivery and easy installation
Simple system integration
Flexible configurations
Reduces chemical consumption and expenses
Reduces hazardous material disposal
Regeneration and maintenance by a Culligan Dealer
Portable Exchange Deionization Applications
Pharmaceutical – Deionized water is essential to pharmaceutical manufacturing, whether used as an ingredient or solvent, and pharmaceutical processing, where it is used for formulation, sanitizing and packaging. Deionized water is also required for pharmaceutical research and development, which uses high-purity water for testing and analysis.

Healthcare – Deionized water is used extensively in healthcare settings, for life-saving dialysis, blood labs and specimen processing. It is also required for sterile processing, sanitization, cleaning and boiler treatment.

Laboratories – Deionized water is required in a laboratory setting for running tests, preparing solutions, calibrating equipment, autoclaves and washing glassware. Different purity levels are available depending on your lab's deionization needs – type I water, type II water, type III water.

Education – Deionized water is often used in educational facilities for chemistry labs, life science classrooms and other situations that require pure water for tests and analysis.

Industrial – Deionized water is important in industrial settings, where it is used to to protect boilers, cooling towers and other equipment that comes into contact with water. Deionized water is also essential for product manufacturing, processing, packaging and research and development.
Portable Exchange Deionization Case Study
Customer:
Local Hospital, Sterile Processing Department
Problem: Staining of surgical instruments after sterilization, a major concern in healthcare settings.
Culligan Kansas City worked in collaboration with the instrument manufacturer and sterilizer manufacturer to determine that the cause of staining was mineral deposits being left on the surgical instruments after the wash cycle, which were then were cooked on to the tools during the sterilization process. This caused tens of thousands of dollars in damage to the instruments and many hours of labor to clean and resanitize.
Solution: Culligan Kansas City installed a combination system that included a water softener and portable exchange DI tanks to provide treated water throughout the sterile processing department. They were also enrolled in an ongoing service plan to regularly test their water and provide water quality reports